Read patient reviews for Dr. Seth M. Roth.
We think you can tell a lot about a dentist from patient reviews. Dr. Roth and his staff are proud that our commitment to excellence to our patients has earned so many positive reviews. See for yourself what actual patients say about their experience at Dr. Roth's office.
Recent reviews for Seth M Roth, DMD
Based on 3 reviews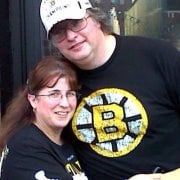 Susan D. via Yelp
Jul 06 2020
My son and I came here after going to Gentle Dental of Stoughton and Dr. Roth and his staff were excellent. Dr. Roth told my son that he needed just 1 maybe...
Read more
Allan M. via Yelp
Jul 26 2017
I am 56 years old and Dr Roth is only the second dentist I have gone to. I was very nervous to have to make a change to a new dentist. Well that was over...
Read more
Susie W. via Yelp
Mar 24 2016
I have been going to Dr. Roth for over 20 years. He made dental molds for me to bleach my teeth when I first came to him. I still use them today! His...
Read more