Read patient reviews for Dr. Seth M. Roth.
We think you can tell a lot about a dentist from patient reviews. Dr. Roth and his staff are proud that our commitment to excellence to our patients has earned so many positive reviews. See for yourself what actual patients say about their experience at Dr. Roth's office.
Recent reviews for Seth M Roth, DMD
Based on 5 reviews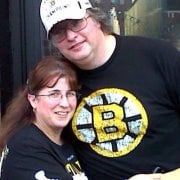 Susan D. via Yelp
Jul 06 2020
My son and I came here after going to Gentle Dental of Stoughton and Dr. Roth and his staff were excellent. Dr. Roth told my son that he needed just 1 maybe...
Read more
Dayna Z. via Yelp
Dec 30 2020
Dr. Roth is the very best dentist in the whole area. Smart, honest and kind. My whole family goes to him and neither of my kids ever had a cavity. I have...
Read more
John L. via Yelp
Jul 26 2017
It had been a while since I had seen a dentist. Dr. Roth took great care of me and got my dental care up-to-date in no time. The staff are always...
Read more